SailGP will help regenerate the kelp forests in the Port of Los Angeles as part of its Local Impact Project in the city.
After teaming up with The Bay Foundation, the league will support the restoration and monitoring of 1,080 square meters of kelp forests at Point Fermin.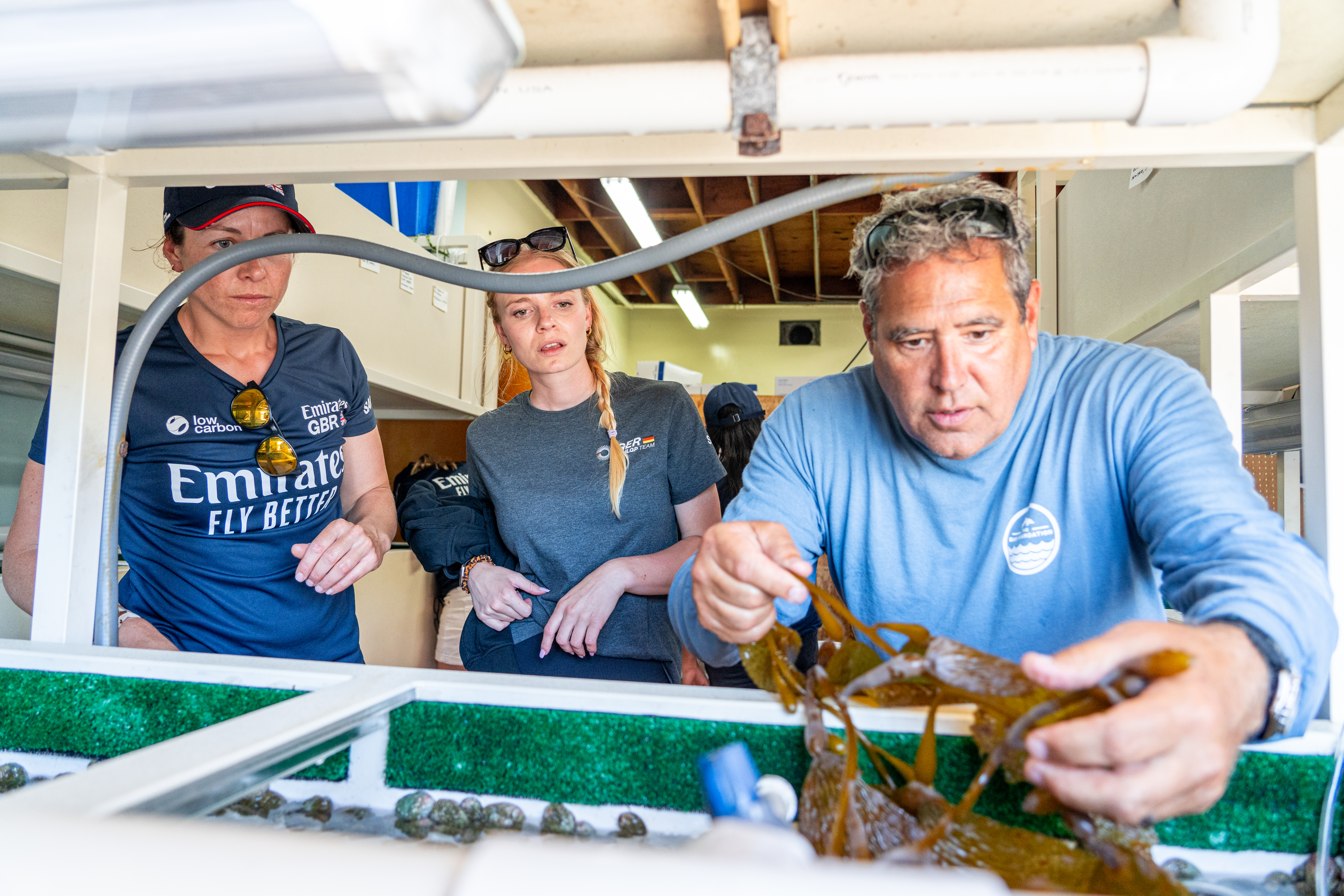 The initiative is part of the foundation's wider Palos Verdes Kelp Restoration Project, which is working to restore over 24 hectares of kelp forests, including five hectares in the Point Fermin area. To do this, the foundation has been working closely with local fisherman to reduce sea urchin densities to allow the growth of sea kelp forests.
As part of SailGP's Local Impact Project, Emirates GBR athletes Hannah Mills and Hannah Diamond, together with Germany SailGP Team manager Anne Van der Wereld, visited the kelp site. They helped harvest the kelp before visiting the laboratory to feed the endangered white abalone, which are being readied to be released at the Palos Verdes Peninsula.
SailGP's sustainability and impact project manager Rosie Gosling said: "The ocean is our racetrack and in Season 4, we will be delivering impact projects in our key territories which support ocean health.
"For our first impact project this season, we are excited to be working with the Bay Foundation in LA to support the great work they are doing in restoring kelp forests in the waters around the city. Kelp is critical for our oceans, both for its ability to absorb carbon and also for the shelter it provides to marine life."
The impact project in Los Angeles is part of SailGP's purpose-led calendar of sustainable initiatives that aim to make a positive impact in racing territories visited by the league.
In Season 4, SailGP will deliver at least five local projects to highlight the importance of improving the health of the world's oceans.
---